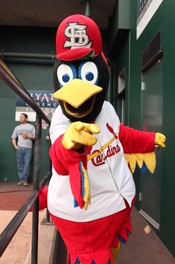 We sent out systems to five events this weekend, and had the opportunity to shoot in Busch Stadium,
right on home plate
! As part of Ask Chemicals' staff appreciation night, guests competed in a fast pitch competition in the bullpen, snap photos with the World Series Trophy, and get a portrait with Redbird. It was particularly special as we got to be on the field at Busch Stadium the day before Opening Day 2013!
We also had the pleasure of operating
our mobile photo studio
at the wedding of Lucy and Henry, a wonderful affair which utilized our
large screen projector feature
, highlighting the best photos from the night. We projected onto a screen behind the bar, and people really enjoyed seeing everyone having such a good time throughout the event.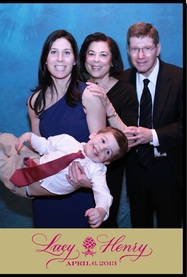 GoodEye is gearing up for a busy summer season, and we're focused on bringing our clients an amazing experience. We are now offering the
services
of our on-staff
candid photographers
in addition to our regular
photo studio packages
, with an eye to handling any type of event.
What can we do for you? Are you planning an event? No matter the size or type of event, we can create a mobile studio solution for you.
We're looking forward to more fun events as the weather improves, and have a busy
non-profit event
schedule already, so make your inquiries soon!